BOOK NOW
Extended Stay Hotels, Motels & Inns
Extended Stay Hotels offer their guests longer-term accommodation, compared to an average of 1 to 2 nights for an average hotel stay. With guests staying multiple nights or more, extended-stay hotels are often a combination of convenience and great savings. Extended-Stay Hotels generally offer nightly, weekly, and monthly rates. They tend to have a homey style and are also known as serviced apartment complexes or aparthotels.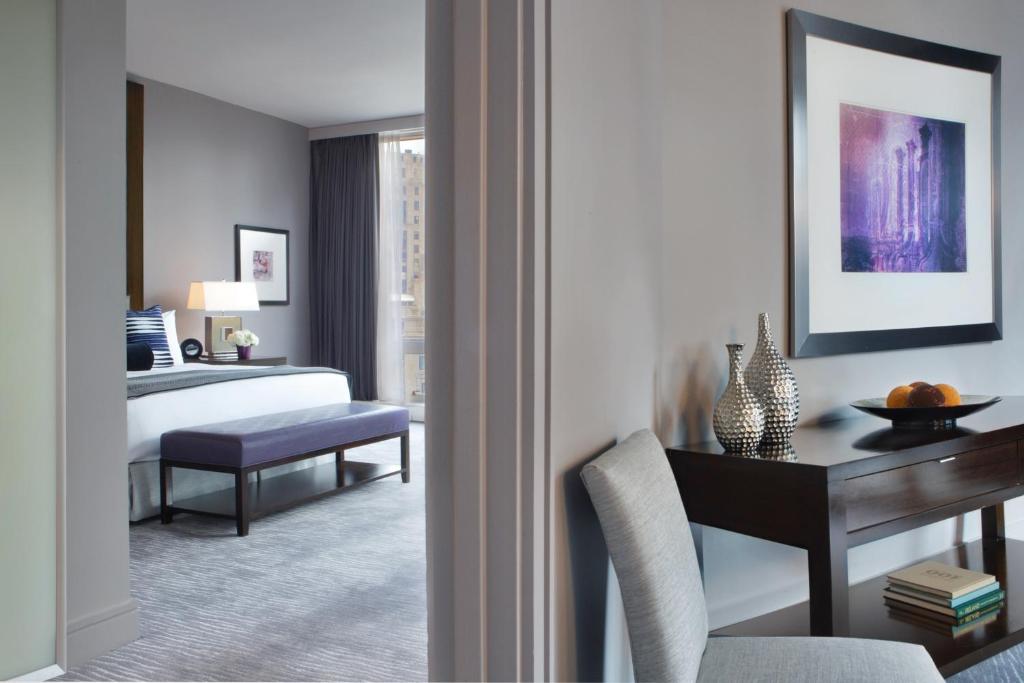 Need and Purpose of Hotels for Extended Stays
An Extended Stay Hotel is a serviced residential complex that uses a hotel style reservation system. It is similar to renting an apartment, but without a fixed contracts and hotel occupants can "check out" whenever they desire. Extended Stay Hotels are ideal for professionals in various industries who are away from home for several nights or more. Designed for longer stays away from home, often also classifiedas long term or long stay hotels they are ideal for business and corporate travelers conducting corporate trainings, meetings and multi-day events, military personnel and their families, government employees and contactors, students and education professionals, family reunions, explorers, work or family relocations, medical professionals and patients among regular everyday traveler.
Book an Extended Stay Hotel!
Start your - Extended Stay Hotels Near Me - search by entering your destination city in the "Where to?" hotel search engine, then simply enter your dates and click the "Search" button. Options for your selected city will come up. On result page use the filter option to show only the Extended Stay Hotels brands of your choice.
The Best Extended Stay Hotel Brands
◈ Candlewood Suites® by InterContinental - Modern design, friendly service, and travel essentials done right. Candlewood Suites offer guests spacious studios and one-bedroom suites, ideal for guests staying longer looking for convenience and comfort. With fully equipped kitchens, a large work area, thoughtful home touches, and the Candlewood Cupboard® open 24 hours a day for snacks, refreshments and other necessities, they offer independence and the home-away-from-home experience that extended stay travelers want.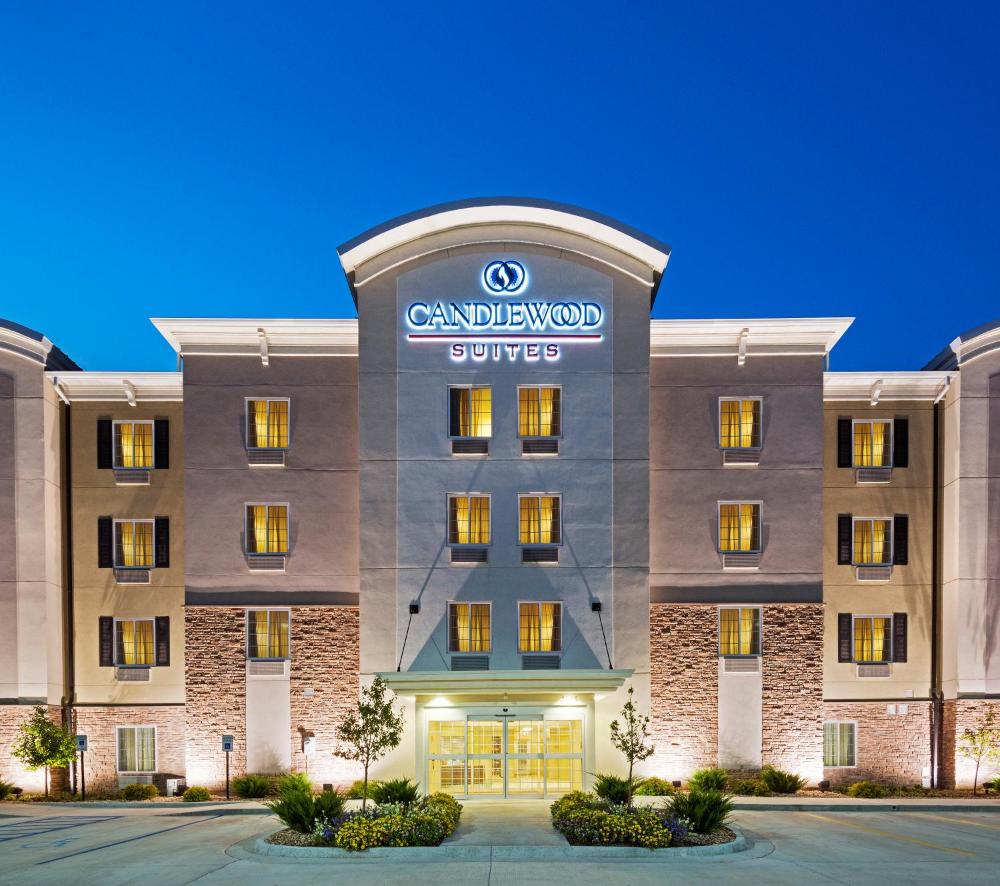 ◈ Hyatt House hotels around the globe provide the conveniences you need and the comforts of a home. Discover a new change of pace from daily work-from-home, school-from-home and stay-at-home habits, and let Hyatt House become your new residence base offering flexibility and peace of mind during your stay for either business or leisure.
◈ Residence Inn by Marriott® - It is not a room, it is a residence. The Residence Inn offers spacious, modern studios and one-bedroom suites equipped with all the comforts of home and perfectly suited to any type of traveler. Whether you're staying for a few days, a few weeks, or a few months, your daily routine matters. Residence Inn hotels are extended stay hotels and are packed with amenities designed to maximize your stay. At the Residence Inn, the knowledgeable staff will make sure you thrive during your stay.
◈ Staybridge Suites® by InterContinental is an all-suite residential-style hotel brand and the perfect place for your next stay or extended-stay alternative to a corporate apartment or temporary home. Designed for the modern traveler, Staybridge Suites means a clear, consistent and comfortable stay. Each suite has a full kitchen, separate living room, and large desk with free high-speed Internet. A complimentary breakfast buffet is also offered to all guests.
◈ TownePlace Suites by Marriott® - Discover spacious suites designed for extended stay travelers who want to feel at home and stay productive with comfort, flexibility and affordability. Relax and recharge with spacious TownePlace Suites by Marriott® with full kitchens, complimentary hot breakfast, free high speed Wi-Fi, and more. Whether staying overnight, a weekend, a month or more, TownePlace Suites is designed to provide you with everything you need to live life without interruption.
◈ Homewood Suites by Hilton® is an exclusive all-suite residential-style hotel brand targeting business travelers traveling for a few nights or more. At Homewood Suites, you will find an open and welcoming environment with incredible service, from your first greeting to the next, and thoughtful details that will make your stay more enjoyable and satisfying.
◈ SureStay Studio® by Best Western Where value and quality meet the comforts of home, Best Western's SureStay Studio extended stays offer convenience, quality and value when your travels take you away from home. With extras to help you rest comfortably, you can expect a warm welcome with modern amenities and high standards.
◈ Element by Westin - Extended stay segment with bright, modern design, eco-conscious practices and an innovative guest experience that resonates with today's healthy, active traveler who wants to maintain a balanced lifestyle while on the road. Whether it's spending a few days or settling down for a few weeks, spending time away from home shouldn't mean spending time without enjoying life. There is always something new and exciting on the horizon when you book with Element Hotels.
◈ Sonesta ES Suites is an extended stay hotel brand in the United States that offers guests more than just a comfortable place to stay. You can relax, rejuvenate, be productive and yes ... a place where you can have a little more fun. Whether you are traveling for business or pleasure and staying for one night or several weeks, Sonesta ES Suites is a cozy and friendly place where you can relax, be yourself and feel at home.
◈ Home2 Suites by Hilton is a modern business and suite-only setting, offering contemporary accommodations with a customizable room design offering great amenities and affordable rates for all travelers. With their Home2 Suites by Hilton Guarantee® and commitment to sustainability, guests can expect a consistent positive experience and eco-friendly amenities with every stay.
◈ Extended Stay America - With more than 600 convenient locations, Extended Stay America is a great option for your trip. For a day, a week or more, whether you are traveling for business, looking for temporary or professional accommodations, need short-term stay while moving, or planning a weekend getaway, Extended Stay America has the solution for you with incredible offers and discounts.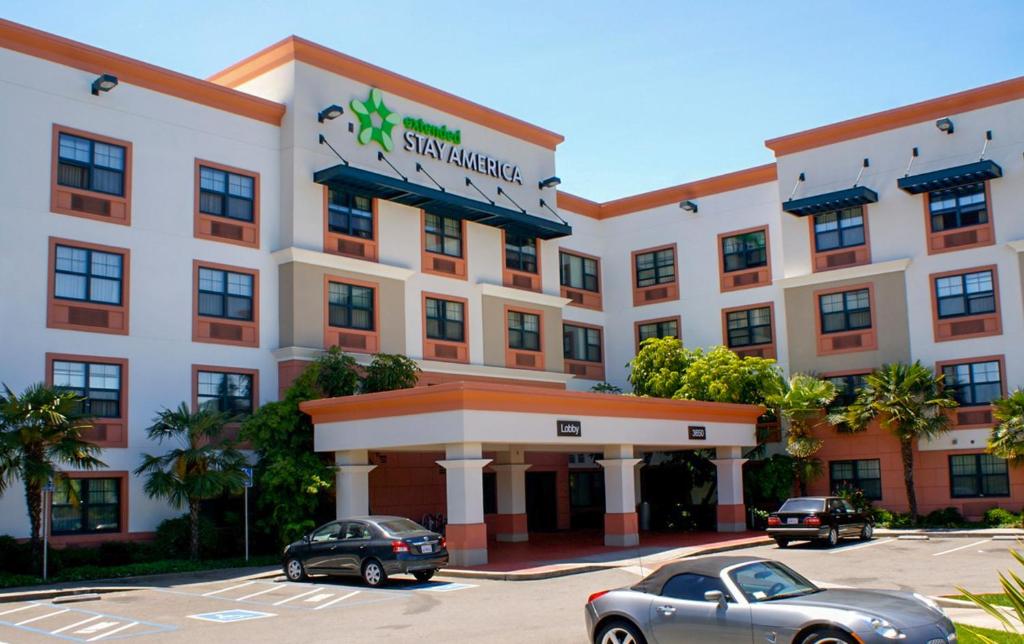 ◈ Hawthorn Suites® by Wyndham - Enjoy spacious extended-stay suites, outdoor pool, free Wi-Fi, hot breakfast, and intimate meeting spaces at Hawthorn Suites . Its modern settings offer all the essentials, like workspace, free Wi-Fi and well-equipped kitchens for guests to settle in. Whether you're there for a conference, a special event, or a group trip, you'll feel right at home with on-site fitness center, laundry facilities, free hot breakfast and many other amenities.
Discover last minute hotel deals for your leisure, business or quick layover with the world's top rated nearby motels, hotels, hostels, inns, bed and breakfasts, extended stays and other budget-friendly lodgings such as: Super 8, Days Inn, Home2 Suites, La Quinta, Fairfield Inn, Residence Inn, InTown Suites, SpringHill Suites, Holiday Inn Express, Hampton Inn, Hilton Garden Inn, Homewood Suites, Drury Inn, DoubleTree, Candlewood Suites, Sleep Inn, Premier Inn, Econo Lodge, Americas Best Value Inn, Candlewood Suites, Embassy Suites, Motel 6, Courtyard by Marriott, TownePlace Suites, Red Lion, Baymont Inn, Travelodge, Country Inn, Microtel Inn, Four Points by Sheraton, Red Roof Inn, Howard Johnson, Comfort Inn, Cambria, Ramada, Clarion, Quality Inn among other brands.
Extended Stay Near Me
×
×
×