BOOK NOW
Luxury Hotels Near Me
Best Luxury Hotels Near Me
When you go on vacation or on a business trip, the quality of your accommodation can make or break your entire trip. These days, staying in Luxury Hotels is an experience that can be offered not only to well-heeled travelers, but also to the more budget-conscious. People are willing to pay a premium for an exclusive and exciting product.
To distinguish the Luxury Hotels from the typical, standard hotels, they were very rich, pleasant, elegant with a luxurious atmosphere often also classified as Five-Star Hotels, Deluxe Hotels, First-Class Hotels, Boutique Hotels, Fancy Hotels, Posh Hotels or Exclusive Hotels. Whether you're looking for total luxury or something a little more low-key, why not explore our hotel experts' curated collection of the best luxury hotel brands around the world for 2021.
◈ Waldorf Astoria® Hotels is a distinctive group of unique luxury assortment of hotels and resorts each indigenous to its destination and situated in key cities around the world, aims to provide affluent travelers with authentic, luxury experiences and unlimited opportunities for discovery.
Waldorf Astoria redefines exceptional service with understated style and a gracious attitude toward business and leisure travelers with its luxury accommodation, fine dining, and relaxed atmosphere for a successful and comfortable stay.
◈ The Ritz-Carlton Hotels are a place where genuine care and the comfort of its guests are their highest mission. The motto of the Ritz-Carlton is "We are Ladies and Gentlemen serving Ladies and Gentlemen". This motto illustrates the anticipatory service of all employees. The Ritz-Carlton has been recognized with numerous awards for being the gold standard of hospitality and enjoys a worldwide reputation for award-winning luxury hotels, residences, golf courses, spas, restaurants, and unique experiences.
◈ Shangri-La Hotels are upscale five-star establishments that offer luxury facilities and exclusive services from more than 100 hotels and resorts of four different brands, located in premier city addresses across Asia Pacific, North America, the Middle East, and Europe. The Shangri-La brand includes its exclusive Shangri-La Hotels & Resorts, Kerry Hotels, Traders Hotels and JEN.
Enjoy world-class service in tranquil surroundings, along with inspiring design and transformative experiences in some of the world's best urban and tourist destinations. For four decades, the group has established its seal of "hospitality from the heart".
◈ Conrad Hotels by Hilton® offer elegant accommodations for luxury travelers with spectacular opulence, personalized experiences in elegant, locally-inspired surroundings, and connections to people and places around or on the other side of the world.
Discover the individuality of this contemporary luxury brand. Let your heart beat faster in the stylish Conrad Fitness Centers and recharge anytime at its trendy restaurants with an exclusive dining experience created by top chefs. Conrad Hotels are the perfect venue for memorable events with their spectacular reception spaces.
◈ Four Seasons Hotels and Resorts - The world's leading operator of luxury arrangements, Four Seasons Hotels and Resorts have catered to business and luxury travelers for more than 50 years, offering sophisticated hotel stays and quality customer service around the globe.
Four Seasons accommodations are designed to reflect their surrounding environment with décor that's representative of the hotel's location. Although each hotel exhibits its own sense of elegance, individual properties maintain the Four Seasons image through highly personalize 24-hour service and exclusive amenities like upscale restaurants, on-site spas and ample business facilities.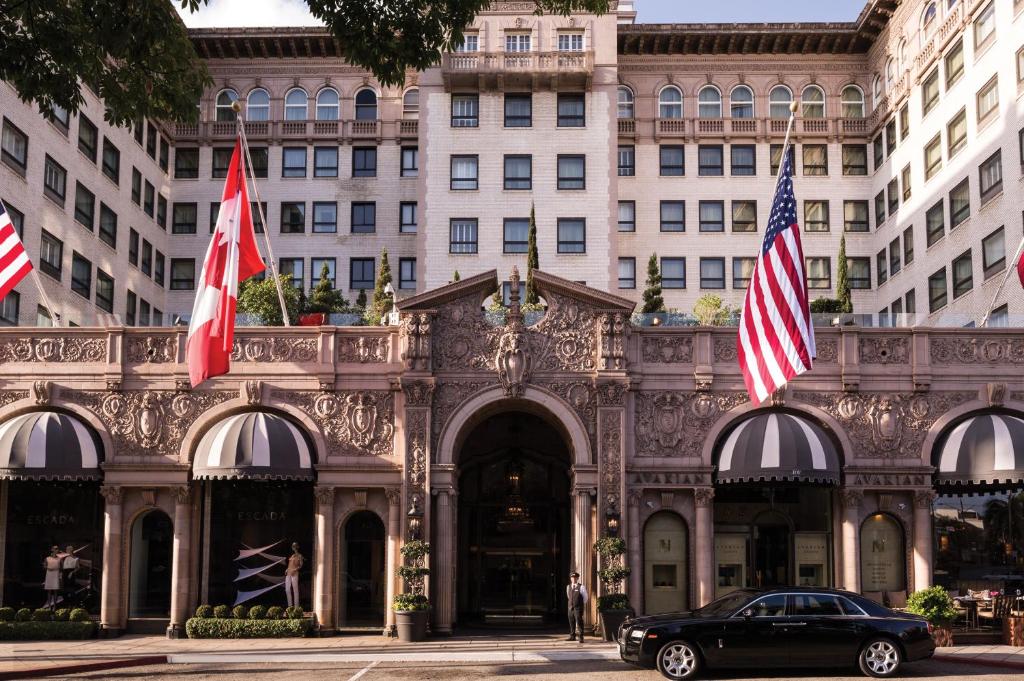 ◈ JW Marriott - Whether dining at the JW Marriott's award-winning restaurants, indulging in one of its world-renowned spas, or strolling through the hotel's beautiful garden, guests enjoy nourishing experiences created to revitalize mind, body, and spirit. Business and leisure travelers are drawn to this unique luxury hotel brand with a portfolio of more than 80 hotels worldwide. JW Marriott is a haven designed to allow you to focus on feeling whole.
◈ Fairmont Hotels & Resorts are luxury hotels and palaces providing an exclusive lifestyle hotel experience with exceptional comfort designed to meet the needs of discerning business and leisure travelers. Fairmont Hotels & Resorts connects guests with the best of its destinations around the world, reflecting the energy, culture and history of each place.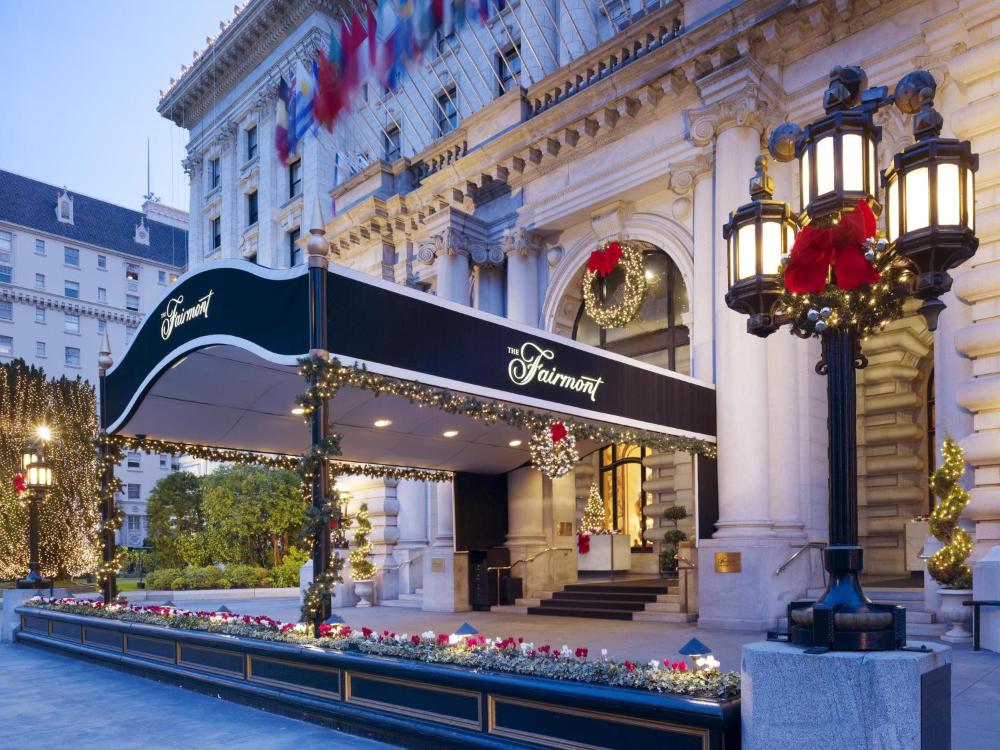 ◈ Kimpton Hotels & Restaurants is a sleek, contemporary luxury brand with vibrant, modern decor and impressive amenities, ideal and appealing to young modern travelers.
Experience the luxury of Kimpton Hotels & Restaurants. Kimpton allows you to traverse vibrant urban areas around the world and make you feel connected to the best a city has to offer. With bold and fun design, award-winning dining, and rewarding amenities, you'll have the ultimate boutique hotel stay. Let your heart beat faster at Kimpton's sleek gyms and recharge anytime at its trendy restaurants with an exclusive dining experience created by top chefs.
◈ W Hotels by Marriott® is a sleek, contemporary luxury brand with vibrant, modern decor and impressive amenities, ideal and appealing for young modern travelers.
W Hotels by Marriott embodies the unique energy and style of urban cities, offering guests a new generation of luxury hotels that shine with exclusive Whatever/Whenever® service and impressive amenities. The hotel rooms and suites offer luxurious amenities like Davines toiletries, plush mattresses with an extra layer of padding, and fully equipped minibars. Let your heart beat faster in the elegant W gyms and recharge at any time in its trendy restaurants with an exclusive dining experience created by the best chefs. W hosts are the go-to venue for memorable events with their spectacular reception spaces.
◈ InterContinental Hotels & Resorts - InterContinental Hotels & Resorts is a global hospitality leader that delivers welcoming and elevated upscale service. Whenever and wherever you travel, InterContinental Hotels offer highly personalized intimate experience, renowned art, design and exceptional amenities at world's top destinations for leisure or business.
◈ Sofitel Hotels by Accor - Sofitel's is a collection of unique and contemporary urban hotels and resorts, each driven by a playful and bold approach to the luxury lifestyle and designed to combine local culture and glamor, European elegance and French style gastronomy to create sophisticated and unique encounters for guests. Travelers staying with Sofitel will have a fabulous and unforgettable experience.
▪ Start your - Luxury Hotel Near Me - search by entering your destination city in the "Where to?" and then select your dates.
▪ Hotels Near Me - The mobile search tool option is available for hotels & motels near your current location.
▪ Within the search results, you can navigate by hotel list option as well as by interactive map view.
Narrow your hotel search
After searching for a hotel, along the top:
▪ Filter our 5-star hotels by price or nightly rate to find a luxury 5-star hotel.
▪ Click on the tab - Low Price and the cheapest rates 5-star hotels will prepopulate on top of the results
▪ Confirm your hotel search results dates are correct or adjust them if necessary.
▪ Use the filters to narrow your search. You can filter by price, occupancy, accommodation type, user rating, hotel class, and amenities.
▪ Use the map to see the location and other hotels in the area.
▪ Select a hotel.
▪ Tap or click Choose.
▪ Verify your hotel room and other info. Then choose a booking option.
▪ Complete the transaction on check out page.
Luxury Hotels Near Me
Whether you're on business or leisure and looking for a last minute luxury hotel reservation or budget hotel room at a later date, we've got you covered. Developed by travel innovators with extensive experience in the travel industry, BusinessHotels was designed for business travelers in mind. Book discounted hotels without a paid subscription and with direct access to business hotel rates, inventories and support.
×
×
×