BOOK NOW
Find Hotel Indigo Near Me
Hotel Indigo
Start your - Indigo Hotel - search by entering your destination city in the "Where to?" hotel search engine, then simply enter your dates and click the "Search" button.
Options for your selected city will come up. On result page use the filter option to show only - Indigo Hotels if available. In many cities we have discounts when booking in the same day. ie. Booking for a hotel for tonight.
Why Book Indigo Hotels?
◈ Hotel Indigo by IHG is a stylish, upscale boutique brand with vibrant, modern decor and impressive amenities, ideal and appealing to young modern travelers. Each Hotel Indigo location provides a unique, high-end experience that reflects the neighborhood charm its situated in.
With bold and fun design, superb dining, and rewarding amenities, you'll have the ultimate boutique hotel stay and experience new places, people & ideas.
Indigo Hotels are part of InterContinental® Hotels & Resorts, and guests who are members of IHG® Rewards, can enjoy savings and other perks by choosing to book direct with InterContinental® Hotels & Resorts.
Hotel Indigo Accommodations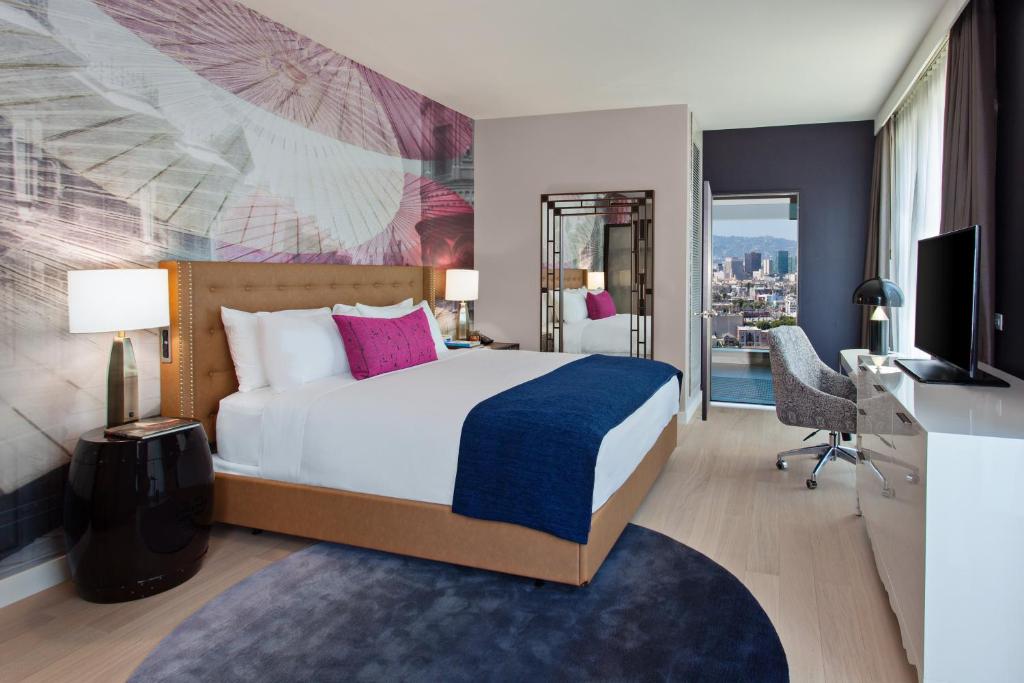 A preferred choice among millennials, Hotel Indigo properties are known for their decidedly modern interior design. Both timeless and modern, the incredibly quiet rooms and suites at Indigo Hotels offer a totally relaxing stay with an exceptional plush bedding, spa-style bathrooms with glass-enclosed walk-in showers, hard surface flooring with area rugs and oversized murals, and artwork that reflects the unique culture, character and geography of the surrounding neighborhood.
Indigo rooms and hotel suites are designed for productivity with flexible work spaces and features such as a large desk, ergonomic chair, telephone with voicemail and speakerphone, and free high-speed Internet access. For those who work long hours and may need a boost, Indigo Hotels offer a coffeemaker with coffee and tea.
Exclusive extras include a flat panel HD television system with personal streaming capability and premium channels, a refrigerator and other details and amenities to enhance your stay. Hydrate, protect and nourish your hair and body with the chic, bath and body collection, exclusively for Indigo hotels by Aveda® to leave you refreshed and invigorated.
Hotel Indigo Dining
At Hotel Indigo, creativity and a passion for food are always on the menu. Savor succulent dishes prepared with great care and precision by the chefs at Hotel Indigo restaurants. Customers often want a hotel that makes everything convenient, so whatever you want, with the dining options at Hotel Indigo, you can satisfy your cravings.
Dine, drink and socialize in an intoxicating dining room with vibrant lights, vibrant melodies and heavenly tones. For breakfast, lunch, dinner or brunch, dine on fresh and delicious dishes prepared with local produce. The restaurants are gourmet and unique, appreciated by tourists and locals for their superb style and are sure to delight you. So whether you've gotten off a long-haul flight and are looking for a late-night dinner or entertaining clients at a negotiating table, remember there is always a seat for you at the amazing restaurants and bars of Hotel Indigo.
Hotel Indigo Fitness
After a long day of work or play, burn off the stress as well as a few calories at the Hotel Indigo Fitness Centers. Magnify your workout and awaken your mind with state-of-the-art cardio machines and a full line of weight training equipment. At many Indigo Hotel properties, swimming pools are also available, including a steam room, hot tub and sauna. Hotel guests are encouraged to find balance and increase their stamina in active and dynamic environments. What better way to regroup and reflect on the precious vacation or business trip moments you've had?
Hotel Indigo for Events & Business Travel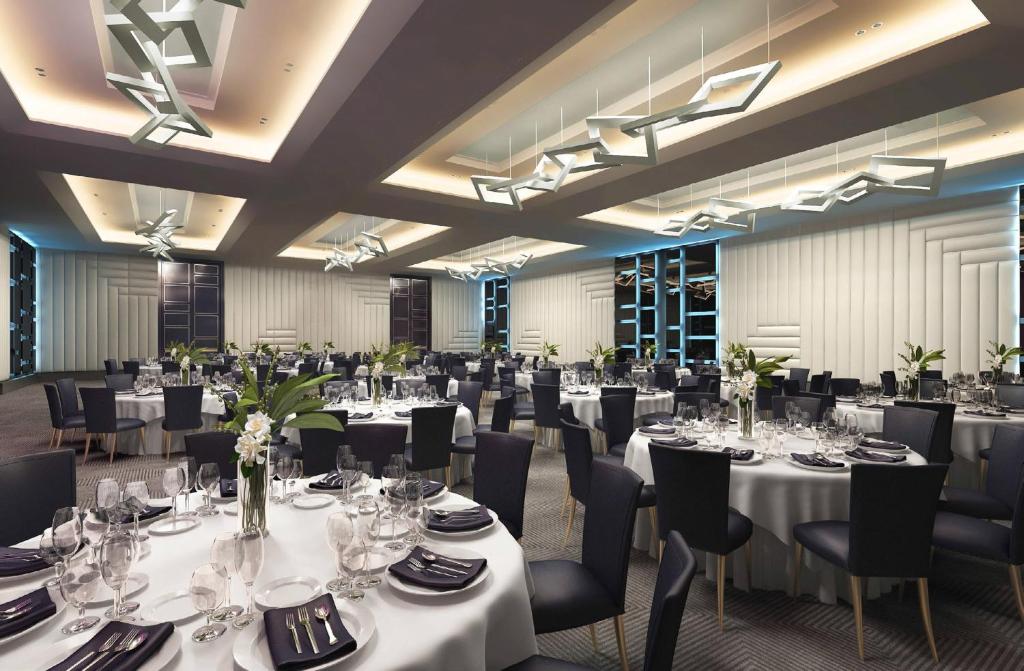 Planning a meeting, event or wedding. Are you looking for something out of the ordinary?
Hotel Indigo revamps the boring traditional ballroom with energetic spaces designed to spark the imagination and make the mind beat faster.
The venue, room set-up, catering, and A/V. With so many details to consider, you need a partner who anticipates your needs before you even think about them. Hotel Indigo's event experts will ensure success and a memorable experiance by providing personalized and engaging service.
Bottom Line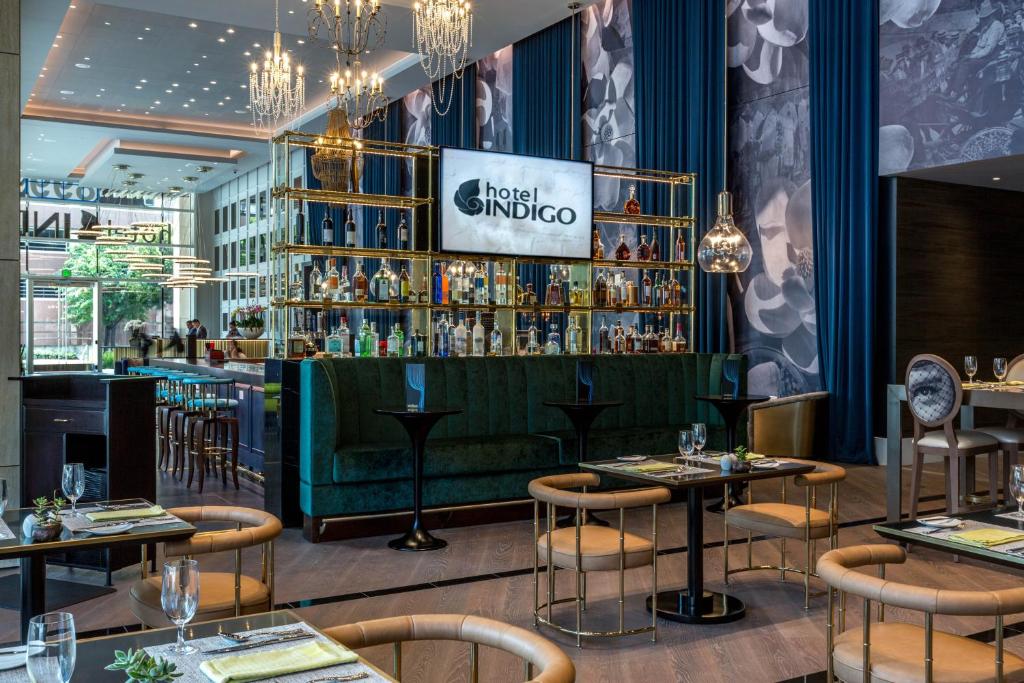 With Business Hotels, search for last minute rooms by city, brand, hotel name or location & book the cheapest hotel rooms & suites available that meet your needs. Explore numerous deals on Hotel Indigo, room rates & reservations.
Reserve accommodation for your business travel with world's top hotel chains and brands such as: Wyndham Hotels and Resorts, OYO Hotels, Choice Hotels, Hilton Hotels, Sheraton, Hyatt Hotels, Westin Hotels, Fairmont, Shangri-La, Kempinski, Omni Hotels, Mandarin Oriental, Prince Hotels, Langham Hotels, The Ritz Carlton, Waldorf Astoria, W Hotels, Crowne Plaza, Radisson, Mercure Hotels, Renaissance, Four Seasons Hotels, InterContinental Hotels, Loews Hotels, Jumeirah, Holiday Inn, Best Western Hotels, Shangri-La & Marriott near me.
Indigo Hotels Near Me
×
×
×