BOOK NOW
San Francisco Hotels
Last Minute San Francisco Hotel Deals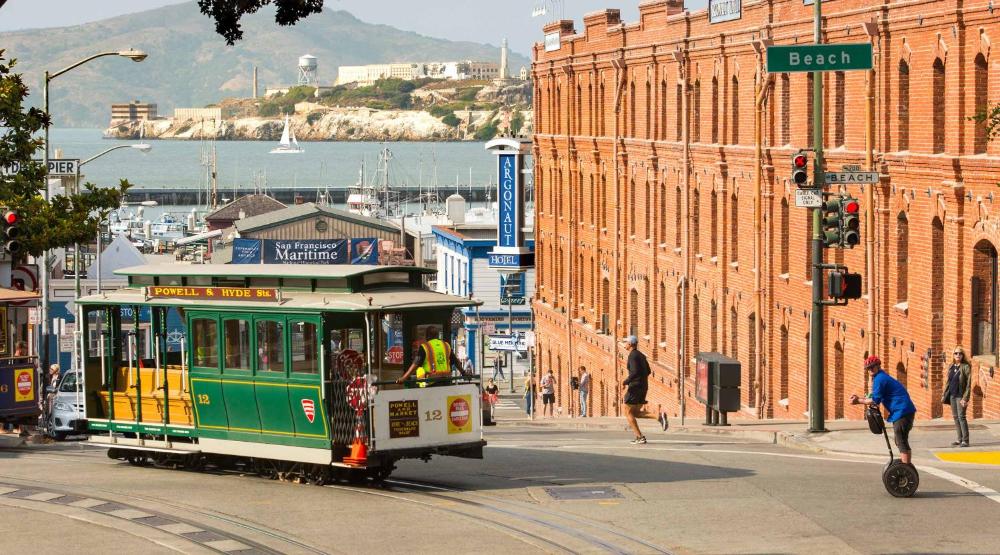 There are a few ways to find last minute hotels in San Francisco. One option is to use a travel website or app that specializes in last minute deals, such as Hotels for Business. Another option is to call hotels directly and ask about any last minute availability or deals. Additionally, you can try searching for hotels on social media platforms, as some hotels may offer discounts to customers who book through their social media pages.
Booking last minute hotels can be a good idea if you are looking for a deal or are flexible with your travel plans. Hotels often offer discounted rates for rooms that have not been booked in advance, so booking last minute can save you money. However, it is important to keep in mind that last minute booking can also be risky because it may limit your options for hotels, room types, and locations.
Additionally, during peak travel season or high demand periods, it may be difficult to find any available rooms, even if you book last minute. In that case, it's best to plan ahead and book your hotel room well in advance.
In general, it's a good idea to weigh the potential benefits and drawbacks of last-minute booking before making a decision.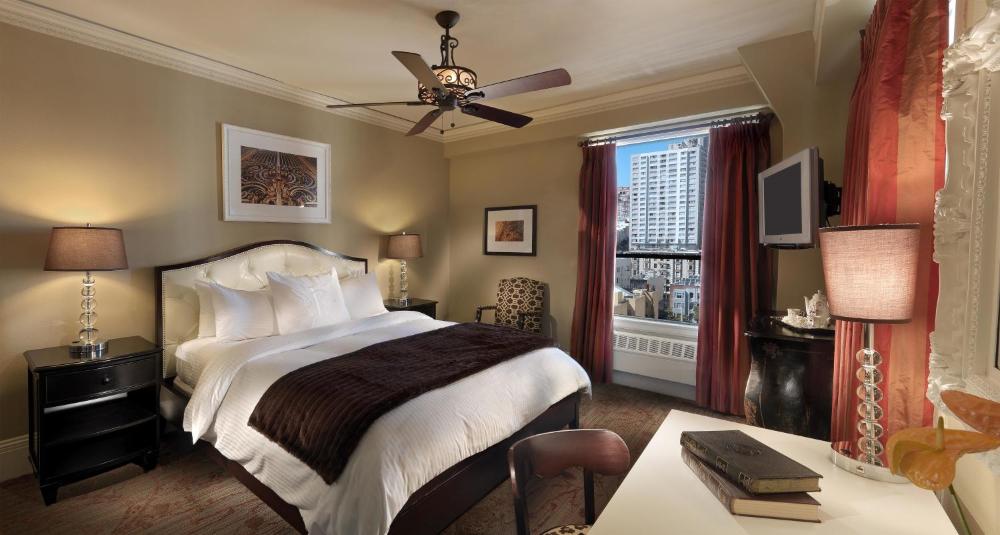 There are many hotels to choose from in San Francisco, so it will depend on your preferences and budget. Some popular options include:
It's always a good idea to check reviews and compare prices on various booking platforms before making a final decision.
There are several options for finding the best rates for hotels in San Francisco. Some ways to find good deals include:
Booking in advance: Many hotels offer lower rates for guests who book their rooms well in advance.
Being flexible with travel dates: Rates can vary depending on the day of the week and the time of the year, so try to be flexible with your travel dates to find the best deals.
Using hotel booking websites: Websites like Google Hotels, Kayak Hotel Search, and HotelsTonight can help you compare prices and find deals on hotels in San Francisco.
Joining hotel loyalty programs: If you plan to stay in a particular hotel chain frequently, consider joining their loyalty program. This can help you earn rewards and discounts on future stays.
Looking for deals on social media: Follow hotels on social media, they sometimes offer exclusive deals or discounts to their followers.
It's also important to keep in mind that the best rate hotels in San Francisco may not always be in the most desirable location. If you are willing to stay in a less touristy area, you can find some good deals on hotels.
How to Book My Hotel Room?
▪ Start your - CHEAP HOTELS NEAR ME - search by entering your destination city in the "Where to?" and then select your dates.
▪ Hotels Near Me - The mobile search option is available for nearest hotels & motels to your current location in the search bar.
▪ Within the search results, you can navigate by hotel list option as well as by interactive map view.
▪ Click on the tab - Low Price and the cheapest rates hotels will prepopulate on top of the results
Narrow your hotel search
After searching for a hotel, along the top:
▪ Confirm your hotel search results dates are correct or adjust them if necessary.
▪ Use the filters to narrow your search. You can filter by price, occupancy, accommodation type, user rating, hotel class, and amenities.
▪ For deeper discounts look for secret hotel deals if available. (Preffered Banner)
▪ Preffered Hotel Rates are available to BusinessHotels.com individuals who can unlock them by email registration.
▪ Use the map to see the location and other hotels in the area.
▪ Select a hotel.
▪ Tap or click Choose.
▪ Verify your room and other info. Then choose a booking option.
▪ Complete the transaction on check out page.
Have a wonderful stay!
Rooms Near Me
Imagine staying in a 4-star hotel and enjoying all the luxury and amenities available at affordable 2-star hotel prices starting from $30/night.
Find cheap last minute hotel room for your business trip with the world's top rated nearby motels, hotels, hostels, inns, bed and breakfasts, extended stays and other budget-friendly lodgings such as: Super 8, Days Inn, La Quinta, Fairfield Inn, Residence Inn, SpringHill Suites, Hampton Inn, Homewood Suites, DoubleTree, Candlewood Suites, Staybridge Suites, Red Roof Inn, Embassy Suites, Motel 6, Baymont Inn, Travelodge, Premier Inn, Drury Inn, Four Points by Sheraton, Microtel Inn, Hilton Garden Inn, Howard Johnson, Comfort Inn, Ramada, Cambria, Country Inn, Clarion, Holiday Inn Express, Quality Inn, Four Points by Sheraton among other brands.
×
×
×