BOOK NOW
The Luxury Collection by Marriott
Luxury Collection Hotels Near Me
The Luxury Collection® by Marriott
Start your - Luxury Collection Hotel - search by entering your destination city in the "Where to?" hotel search engine, then simply enter your dates and click the "Search" button.
Options for your selected city will come up. On result page use the filter option to show only - Luxury Collection Hotels if available. In many cities we have discounts when booking in the same day. ie. Booking for a hotel tonight.
Why Book A Luxury Collection Hotel?
◈ The Luxury Collection by Marriott® - Extraordinary luxury boutique hotels and resorts around the world offering extravagance and exceptional experiences that evoke a lasting and cherished memory. For the global explorer, The Luxury Collection offers a gateway to the world's most exciting and desirable destinations.
The Luxury Collection properties are part of the Mariott® Hotels & Resorts, and guests who are part of Marriott Bonvoy™, can enjoy savings and other perks by choosing to book direct with The Luxury Collection.
The Luxury Collection Accommodations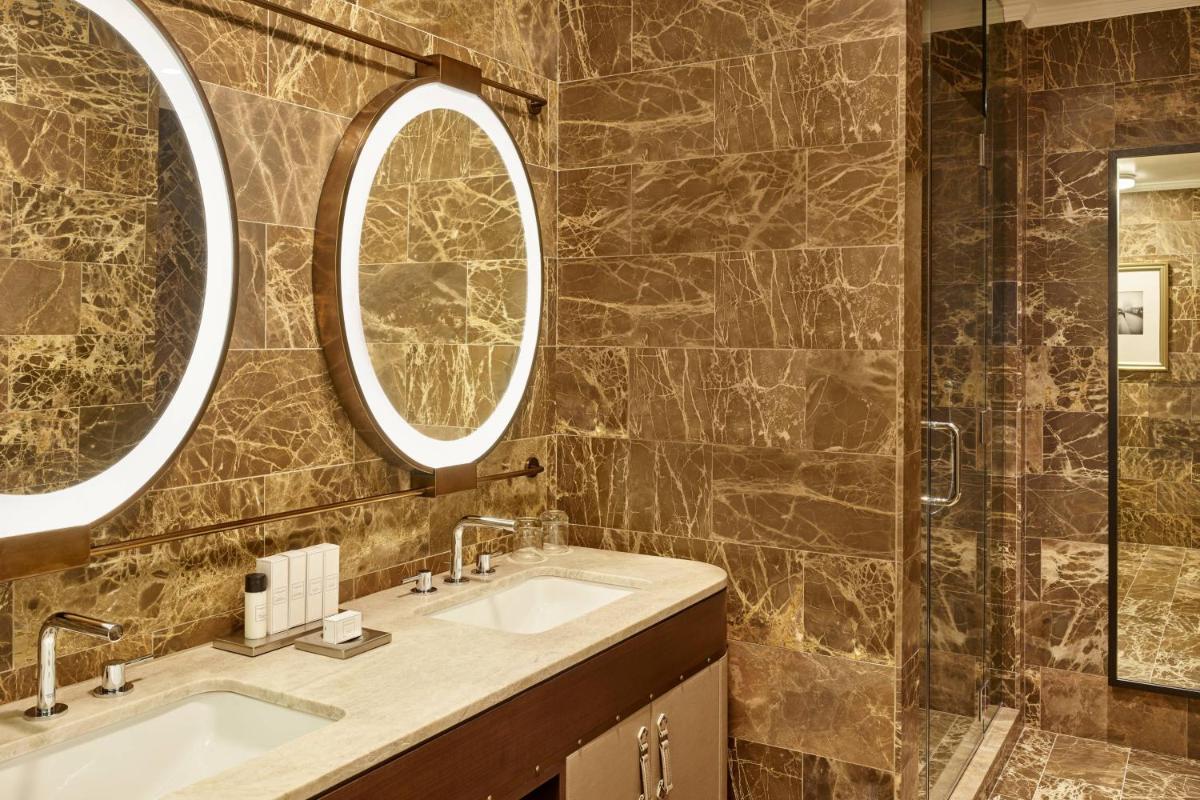 A favorite among business and leisure travelers, The Luxury Collection hotels are known for their decidedly sophisticated interior design.
Both timeless and modern, The Luxury Collection's incredibly luxurious rooms and suites offer a totally relaxing stay. Bedding exclusively designed for The Luxury Collection Hotels offers optimal support with a mattress adorned with a luxurious pillow top, modal yarn padding and cashmere fabric.
Signature amenities include 400-thread-count sheets and duvets, 50-inch high-definition television system with personal streaming capabilities and premium channels, refrigerator, and other exclusive amenities to enhance your stay. Sustainable in-room skin and hair care products include - LE CHEMIN BY BYREDO, shampoo, conditioner and shower gel, as well as a skin cleanser / regimen, body lotion and bar soap.
For those who work long hours and may need a boost, The Luxury Collection offers a coffee maker with premium coffee and tea. The Luxury Collection rooms and suites are designed for productivity, with features such as a large desk, ergonomic chair, telephone with voicemail and speakerphone, and free high-speed Internet access.
The Luxury Collection Hotels Dining
Business and leisure travelers often want a hotel that makes everything convenient, so whatever you crave, with the dining options at The Luxury Collection Hotels, your appetite can be satisfied. Drink, savor and socialize in an intoxicating dining rooms with classic atmosphere and heavenly tones. For breakfast, lunch, dinner or brunch, treat yourself to fresh and delicious dishes prepared with local products.
Savor the delicious dishes prepared with great care and precision by the chefs of the The Luxury Collection. The restaurants are gourmet and varied, appreciated by tourists and locals for their delicious meals and are sure to delight you.
The Luxury Collection Fitness
After a long day of business or play, work up a sweat in the stylish The Luxury Collection Gyms, available to registered hotel guests.
Magnify your workout and awaken your mind with state-of-the-art cardio machines and a full line of weight training equipment. Guests are encouraged to find balance and increase their stamina in active and dynamic environments. At many The Luxury Collection properties, luxury spas are also available, including a pool, sauna, steam room, and hot tub. What better way to regroup and reflect on the precious vacation or business trip moments you've had?
The Luxury Collection for Events & Business Travel
The Luxury Collection by Marriott revamps the traditional boring event room with energy-filled spaces designed to spark the imagination and get the mind racing. Looking for something out of the ordinary?
The Luxury Collection is the ideal place for meetings, events and weddings. The professional staff is always available to assist you. At The Luxury Collection, event expert teams will be happy to help you plan your special event! Whether it's setting up a block of rooms for your wedding guests, planning a brunch, board meeting or taking the whole family into town for some quality time, they are there to help you plan.
The Luxury Collection are always at the forefront of creating unforgettable banquets, business meetings and other corporate events and venues of all sizes, ensuring your group leaves their daily routine and connects in a deeper and more meaningful way. The best meeting and motivation experience, makes The The Luxury Collection yours and guarantees the highest levels of personalization, privacy and exclusive access to incredible amenities, so that each guest feels recognized and rewarded individually.
Bottom Line
With Business Hotels, search for last minute rooms by city, brand, hotel name or location & book the cheapest hotel rooms & suites available that meet your needs. Explore numerous deals on The Luxury Collection Hotels, room rates & reservations.
Reserve accommodation for your business travel with world's top hotel chains and brands such as: Wyndham Hotels and Resorts, OYO Hotels, Choice Hotels, Hilton Hotels, Sheraton, Hyatt Hotels, Westin Hotels, Fairmont, Shangri-La, Kempinski, Omni Hotels, Mandarin Oriental, Prince Hotels, Kimpton Hotels, Langham Hotels, The Ritz Carlton, Waldorf Astoria, The Luxury Collection, Crowne Plaza, Mercure Hotels, Radisson, Four Seasons Hotels, InterContinental Hotels, Loews Hotels, Jumeirah, Conrad, Holiday Inn, Best Western Hotels, Renaissance, Shangri-La & Marriott near me.
Luxury Collection Hotels
×
×
×